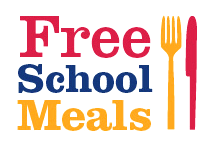 In an effort to meet the needs of our students who rely on school meals, the Hall County School District has a plan in place to provide meals during school from home days. From March 16th through the 20th, our school nutrition team members will prepare meals to be delivered to student residences by our transportation department. Bus drivers will follow regular routes once a day beginning at 8:15 in order to deliver these meals.
Families may also elect to pick up these meals at any local elementary school from 10:00AM to 11:00AM daily at a designated spot outside the school building. Note: this also applies to middle and high school students who need to pick up meals; they can report to any elementary school.
The Hall County School District is prepared to continue to provide this service to our students should school from home be extended beyond March 20th.
For further inquiries, please contact Chery Jones, Director of School Nutrition:
Cheryl.jones@hallco.org
***Spanish****
En un esfuerzo por satisfacer las necesidades de nuestros estudiantes que experimentan inseguridad alimentaria durante los días de escuela desde casa, el Distrito Escolar del Condado de Hall tiene un plan establecido para proporcionar comidas. Del 16 al 20 de marzo, los miembros de nuestro equipo de nutrición escolar prepararan las comidas para ser entregadas a las residencies de estudiantes por medio de nuestro departamento de transporte. Los conductores de autobuses seguirán sus rutas regulares una vez al día a las 8:15AM para entregar estas comidas.
Las familias pueden elegir recoger estas comidas en su escuela primaria local en caso de que 10:00AM-11:00AM. Nota: esto también se aplica a los estudiantes de secundaria y preparatoria que necesitan recoger comidas; deberán reportarse a la escuela primaria más cercana de su grupo.
El Distrito Escolar del Condado de Hall está preparado para continuar brindando este servicio a los estudiantes en caso de que la escuela desde casa se extienda más allá del 20 de marzo
Para consultas adicionales, comuníquese con Cheryl Jones, Directora de Nutrición Escolar:
Cheryl.jones@hallco.org
https://ehms.hallco.org/web/wp-content/uploads/2020/03/Picture-2-School-Meals.png
152
212
Jennifer Parker
https://ehms.hallco.org/web/wp-content/uploads/2019/05/EHMS_Logo.png
Jennifer Parker
2020-03-13 20:05:26
2020-03-13 20:05:26
​Hall County Schools to Provide Free Meals to Students during School From Home